PROJECT : 
Beverage Design
ART DIRECTOR ​​​​​​:
Sean Bacon, Bradford Prairie
Thunderstruck cold brew is a beverage company based out of Seattle Wa, that takes pride in waking you up in style. The amazing beverage made with South America's finest beans house-roasted and packaged. Thunderstruck strives to be a hip, trendsetting, beach, heavy, grunge-
worthy breakfast kick in the mouth. the demographic is 18-31 indie/alt kids.
Inspired to challenge those rough mornings after those epic nights Thunderstruck cold brew embraces the unexpected, unusual & god awful Mondays that try to throw a tire iron in your week. The Logo was hand-drawn and designed to fit in a hip counter-culture space. Key messaging includes the "stay gold" tagline. it is included through clever branding/ marketing on web platforms along with the Packaging. I also made the cans big to fit the overall attitude and style of the brand.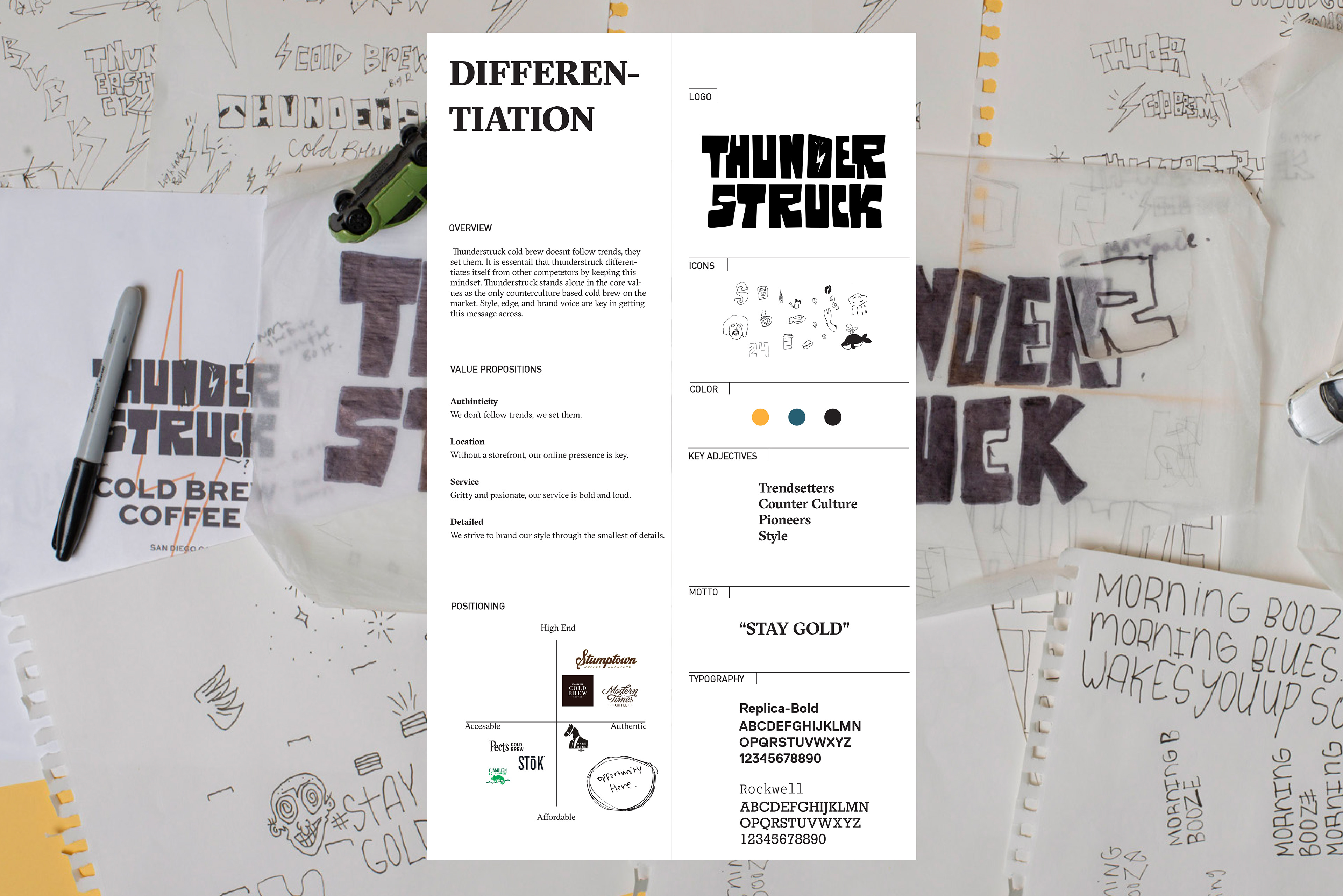 WEB LANDING PAGE + SOCIAL MEDIA BLASTS